Humber Valley Imaging is proud to provide referring physicians with the ability to access patient reports through our online doctor portal.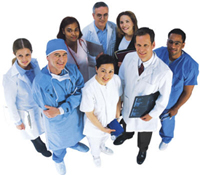 You no longer have to wait for a fax or email, you can access patient history with HVI, and you can save the electronic file to your own EMR system.
This system protects the patient's privacy as the referring physician is assigned their own log in and is responsible for changing their own password, the system will lock should the screen be inactive for more than 5 minutes and the report can not be altered.